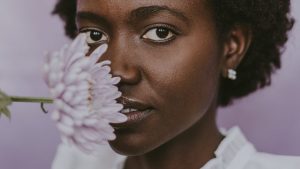 Are you considering a medical abortion as you navigate your pregnancy decision? Here is what you need to know beforehand to better understand the process, the risks, and why pregnancy confirmation matters. You are not alone.
Medical Abortion (The Abortion Pill)
Also known as the abortion pill, a medical abortion consists of two different drugs: mifepristone and misoprostol. 
This first drug is typically done at a doctor's office or abortion clinic. Mifepristone blocks progesterone, a vital pregnancy hormone needed to sustain a pregnancy. Without this hormone, a pregnancy will be starved of nutrients and end. 
Misoprostol is the second medication taken during the abortion pill process and is typically taken at home. This drug causes the uterus to contract and release the embryo through the vagina.
It's important to note that medical abortion is only FDA-approved and recommended for women up to 70 days gestation. Confirming your pregnancy with an ultrasound is important to know how far along you are.
The Physical Risks
There are some risks to consider for your health before making a pregnancy decision regarding medical abortion. 
 According to the Mayo Clinic, the possible risks of medical abortion include:
Incomplete abortion, which may need to be followed by surgical abortion

An ongoing unwanted pregnancy if the procedure doesn't work

Heavy and prolonged bleeding

Infection

Fever
Free Pregnancy Confirmation
Pregnancy confirmation is your first step to making a pregnancy decision and protecting your health. We offer free, lab-quality pregnancy testing. Following a positive pregnancy test with us, we also offer free ultrasounds to determine how far along you are and alert you to any possible pregnancy complications. 
To learn more about your pregnancy and your options, make a free appointment today. Our caring staff is here for you along the way and can help to answer your questions.