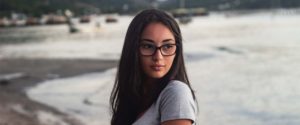 Like every medical procedure, abortion has risks. Follow-up care after an abortion is essential to assess for complications. Receiving an assessment 2-4 weeks after either a surgical abortion or medical abortion ensures that women experiencing complications can access the help they need.
At Options Clinic, a registered nurse will provide you with a confidential post-abortion assessment at no cost. It is a two-part assessment focusing on your physical and mental health.
What to Expect: Physical Health
The registered nurse will perform a basic physical assessment on you, including the following:
Temperature

Heart rate

Blood pressure

Hemoglobin levels (through a finger prick)

Pregnancy test
This information will allow the registered nurse to determine if you may be having complications from your abortion such as symptoms of infection. The registered nurse will refer you to a medical provider for treatment if necessary.
What to Expect: Mental Health
After an abortion, it is normal for a woman to struggle with emotions like sadness, anger, shame, or grief. During our post-abortion assessment, women will be screened for warning signs that they are struggling with their mental health. Women with warning signs can be referred to a professional counselor.
If you have experienced an abortion, make your mental health a priority. After an abortion, women are more likely to suffer from mental health conditions, including:
Depression

Anxiety

Suicidal thoughts

Substance use disorder
While we assess your emotional health 2-4 weeks after an abortion, it is crucial that you are aware that effects on your mental health could remain repressed for years before surfacing. If you or someone you know experienced an abortion and is struggling with their mental health, please reach out for a referral to a professional counselor.
Interested?
Contact us today to schedule a post-abortion assessment. Your appointment is completely free and confidential.