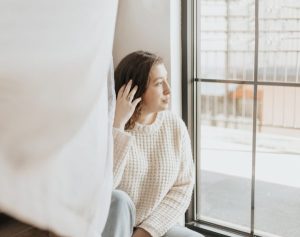 Both adoption and abortion have unique challenges. Though adoption comes with emotional challenges, there have been proven statistics that one of the side effects of abortion is depression. This comes along with many other physical and mental side effects of abortion.
The Connection of Mental Health & Abortion
Since every woman experiences abortion differently, the mental health effects have been widely debated. Some experts agree that some women experience feelings of sadness, grief, and loss after an abortion. Some women experience clinically significant disorders such as depression and anxiety.
Many women experience post-abortion stress after their abortion experience. Signs of this side effect of abortion include:
Generalized guilt

Generalized anxiety

Denial and repression

Depression

Regret and remorse

Flashbacks

Specific or generalized sense of grief and loss
How an Adoption Plan Can Help Prevent Depression 
Adoption isn't an easy road, but there is a sense of hope knowing a child is with a family that may be able to give them a brighter future. Abortion, on the other hand, only comes with grief, loss, and maybe even some feelings of regret.
These days, adoption has given the power back to the birth mother to decide her child's future and set the terms. You choose the adoptive family and have peace knowing your child will be raised in a loving home. Adoption is an excellent option if you are worried about the mental impact of abortion and aren't quite ready to parent.
Determine Your Options
To know your options, you must first know where your pregnancy health stands. To safeguard your health, it's important not to skip pregnancy confirmation.
Facing an unplanned pregnancy is difficult, but remember that you have options and the right to be fully informed about this life-altering decision. You deserve to know the facts. 
We offer no-cost and confidential pregnancy testing and ultrasounds so you can be sure. Talk about your pregnancy options with us in a safe, non-judgmental environment. You are not alone.