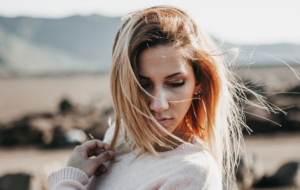 We know how scary an unplanned pregnancy can feel, along with the nation's new climate with abortion restrictions. You are not alone. 
With the overturning of Roe v. Wade, Texas abortion laws have changed and will affect the way women go about obtaining an abortion. We want to better inform you about what exactly has changed with abortion in Texas so you can determine what's next.
Texas Abortion Laws
Texas abortion laws have drastically changed since 2021. First, the Texas Heartbeat Act of 2021 was put into place, prohibiting abortions after a fetal heartbeat is detected (taking place around 6 weeks of gestation). 
Next, the Human Life Protection Act of 2021 is set to take effect 30 days after the judgment in the Dobbs case is entered. It essentially prohibits all abortions except when the pregnancy…
Places the mother at risk of death 

Poses a serious risk of substantially impairing a major bodily function
Overturning Roe v. Wade
The U.S. Supreme Court recently overruled Roe v. Wade in Dobbs v. Jackson Women's Health Organization in June 2022. This allows states to decide on abortion laws. Due to the existing abortion laws already in place in Texas, abortion is now completely banned in Texas. 
Abortion is prohibited, unless the pregnant woman has a life-threatening physical condition aggravated by, caused by, or arising from a pregnancy that places her at risk of death or poses a serious risk of substantial impairment of a major bodily function.
Before Traveling for Abortion
If you're thinking about traveling for an abortion, it's essential to confirm your pregnancy with both lab-quality pregnancy testing and an ultrasound. An ultrasound will clarify if you qualify for abortion, determine what types of abortion are available to you, and inform you of other factors you may want to consider. Receive no-cost and confidential pregnancy testing and an ultrasound at our clinic today. Schedule an appointment today to confirm your pregnancy.