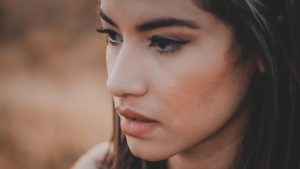 It may be scary to tell your partner about your pregnancy decision because you're unsure how they will react. It's important to consider what to do next and how to tell your partner about what you're thinking for your future. 
Is it Safe to Tell Your Partner?
While it may be difficult, this pregnancy decision is important to discuss with your partner if you feel safe to do so.
Your safety is the top priority in every situation. If you have any doubt or uneasiness due to your safety and pregnancy, contact the National Domestic Violence Hotline by calling 800-799-SAFE. The advocate you speak with will help you determine the best plan to proceed safely.
 Pregnancy can tend to cause even more stress and escalate abusive behavior. Contact the hotline as soon as possible for immediate help.
Open Communication is Key
When it comes to an unexpected pregnancy, open and honest communication is key. Letting your partner know where you are with your pregnancy decision is important. 
Your partner will be impacted by this decision as well. If you are in a healthy relationship, consider discussing your decision with your partner. 
The Final Decision is Yours
Though your partner's decision is important to consider when in a healthy relationship, the final decision is up to you.
To protect your health and safety when considering abortion, you deserve to have all the information you need to make the best decision for your body. We can help.
What Should I Do Next?
Receive a lab-quality pregnancy test that is 99% accurate, confidential, and available at no cost to you. If you receive a positive test result with us, we also offer further pregnancy verification through a free limited ultrasound.
Begin with scheduling your appointment at Options Clinic and confirm your pregnancy to learn what's next for you. We're here for you along the way!