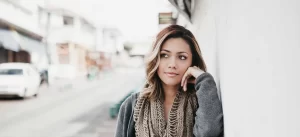 No matter how confident you are when you take the first drug of a medication pill, many women want to reverse the process before completing the medication abortion. If you are regretting your decision, there may still be time to reverse the effects of the abortion pill through progesterone therapy. Keep reading to determine what steps to take.
How Does the Abortion Pill Work?
The abortion pill is only prescribed up to 10 weeks (70 days) into your pregnancy. It happens through two different medications: Mifepristone is an antiprogestin, meaning that it blocks progesterone from reaching your uterus and stops the pregnancy.
Misoprostol, taken between 24-48 hours later, forces your uterus to contract and expel the fetus and any pregnancy tissue. This last step is very similar to a miscarriage.
How Does Abortion Reversal Work?
It's important to know that the abortion pill reversal (APR) is most effective when only the first abortion pill, Mifepristone, is taken. Timing is key and the goal is to start the reversal protocol within the first 24 hours after taking the first abortion pill. However, there have been many successful reversals when treatment was started within 72 hours of taking the first pill.
When reversing a medication abortion, the process includes increasing the doses of this hormone to reverse the effects of the abortion pill, mifepristone, which blocks the pregnancy from receiving it. Essentially, the idea is to flood your body with progesterone so it can out-compete mifepristone for binding spots.
Is Abortion Pill Reversal Safe?
The reversal process is very safe and effective. Natural progesterone has been used for decades in the treatment of early pregnancies that are threatening to miscarry because the mother's progesterone level was too low.
Progesterone therapy has been used supplementally for more than 50 years. One study showed a success rate of 64% of women who had used this method for the abortion pill reversal with no apparent risk of birth defects or undesired effects.
While it's not a guarantee that the process will work, it has a track record of being effective. If you are in the time window and are reconsidering your abortion decision, or even if you're undecided and want to talk to get answers to your questions, call 877-558-0333 today and the hotline associate will help you right away!